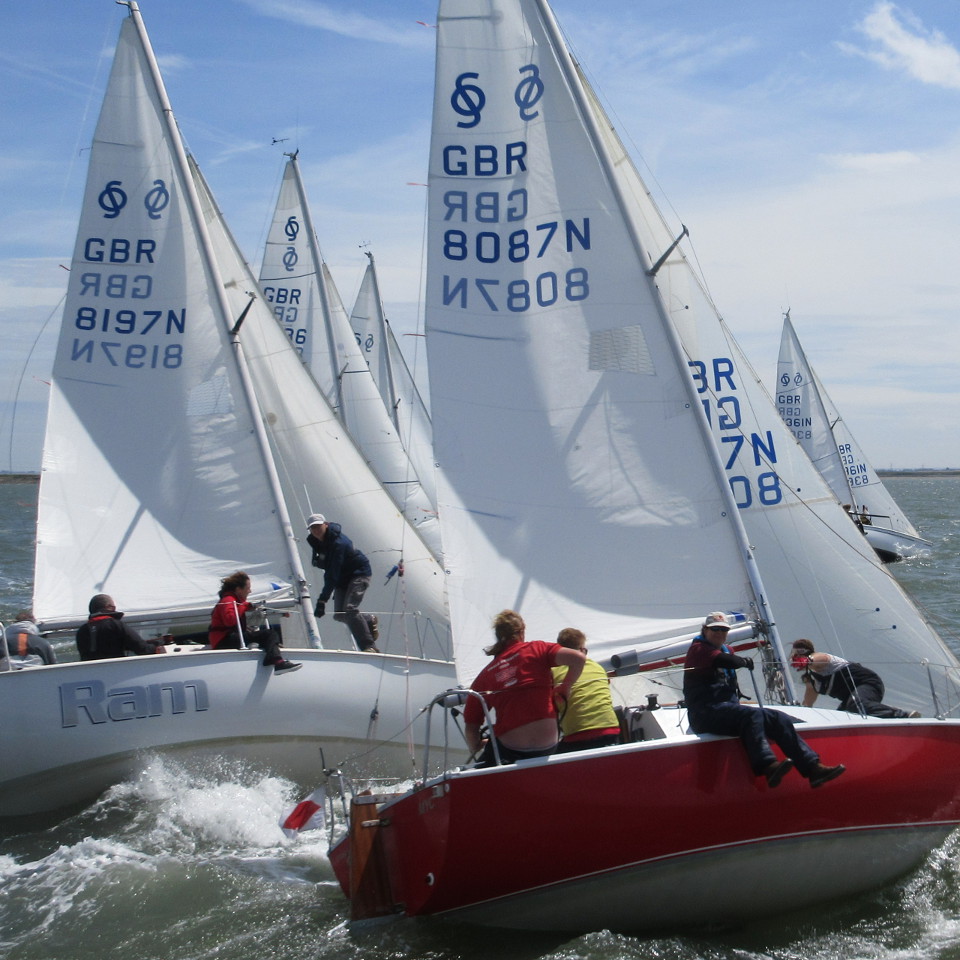 We run racing every weekend for the sponsored one design classes.
Dragons, Lasers, Sonatas, Squibs, Wayfarers and the handicap fleet race on Saturday afternoons. On Sunday morning informal all-comers handicap racing is held alongside cadet training and racing.
Cruisers have handicap racing under either IRC or NHC starting on Sunday morning.
Additionally there is an all comers handicap Wednesday evening series held during the longer evenings of June and July.
The Club regularly hosts Open Meetings for the UK Wayfarer Class Association and has hosted the East Coast Dragon Championships and the Sonata Nationals.
The Kent Schools Sailing Association (KSSA), South East section of the International Topper Association (ITCA) and Optimist Association (IOCCA) all enjoy the excellent facilities that the Club offers and regularly host training and area racing championships at the Club.
Explore our racing classes
Racing Information
2021 Emergency Policy doc.pdf

2021 In River Sailing Instructions.pdf

2021 Minimum Equipment List.pdf

2021 NOR In River Sailing MYC.pdf

2021 Race Declaration Form.pdf

2021 Race Officer Guidlines_public.pdf

2021 Racing Safety Policy.pdf

2021 Signing On- Off Form.pdf

2021 WL Briefing Notes.pdf

Notice to Competitors 2.2021.pdf

Notice to Competitors 1.2021.pdf

Wednesday Evening Entry Form.pdf

Wednesday Notice of Race 2021 v2.pdf