Whatever your interest in the water, Medway Yacht Club is the place for you.
Situated on the North Bank of the historic River Medway at Lower Upnor, Rochester, Medway Yacht Club is one of the premier yacht clubs in the South East. MYC is a fully RYA accredited Training Centre so if you want to learn to sail the club training staff can take you from beginner to advanced level in the sheltered waters of the River Medway.
As an experienced sailor you can enjoy relaxing cruising with the continent only a day's sail away or take part in the very active racing programme for dinghies, keelboats and cruisers.
This error message is only visible to WordPress admins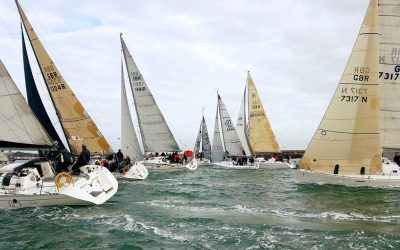 Please note that this Sunday's Spring Series Race will be run from the Club Line rather than using the Committee Boat. Courses will be taken from the "Medway Cruiser Racing Course Sheet 2021" and will be broadcast on VHF Ch37 prior to the start and also will be sent...
read more
The flag officers in the light of forecasted wind for this weekend have cancelled all racing scheduled for Saturday 08 May 2021. Sailing Secretary 07/05/21
read more