19th July 2021
As per our road map and with the easing of restrictions Medway Yacht Club have looked again at our current policy and risk assessment around Covid-19. We are pleased to announce that we will move away from the table service format, members can again order at the bar. The safety of our members, staff and visitors remains our top priority. 
With this in mind, we will continue to follow the government advice to act carefully. We feel it is important to continue with some measures.
Enhanced clearing will remain in place.
When entering the club house and ordering at the bar, we recommend face coverings.
When queueing for service please maintain social distancing & move away from the bar once ordered.
The one way system of entry will remain in place.
Changing rooms should only be used if absolutely necessary.
Sanitiser stations will remain in place.
Windows and doors will remain open to allow air flow (ventilation).
No seating will be permitted at the bar. Tables will be placed in front of bar & galley serving areas, to maintain distance to protect staff and members alike. 
It remains that only one member at a time will be permitted in the office. 
Trot boat service  – will return to normal.
Please pay by card where possible.  
We are very grateful for all your support and assistance during this difficult time. Your patience and kindness to staff has been excellent, and we hope you will continue to be respectful toward our efforts to keep everyone safe. 
Thank you for helping us look after everyone.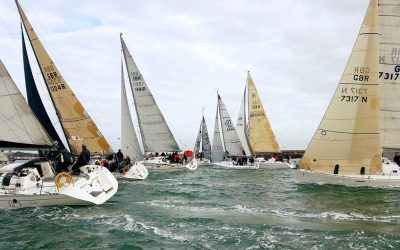 Medway Yacht Club Return To Sailing Roadmap Step1 Step1a Step 2 Step 3 Step 4 Start Date 8th March 29th March No earlier than 12th April No earlier than 17th May No earlier than 21st June Can I go to the club? No, all sports clubs are closed. Stay at home rule...
read more