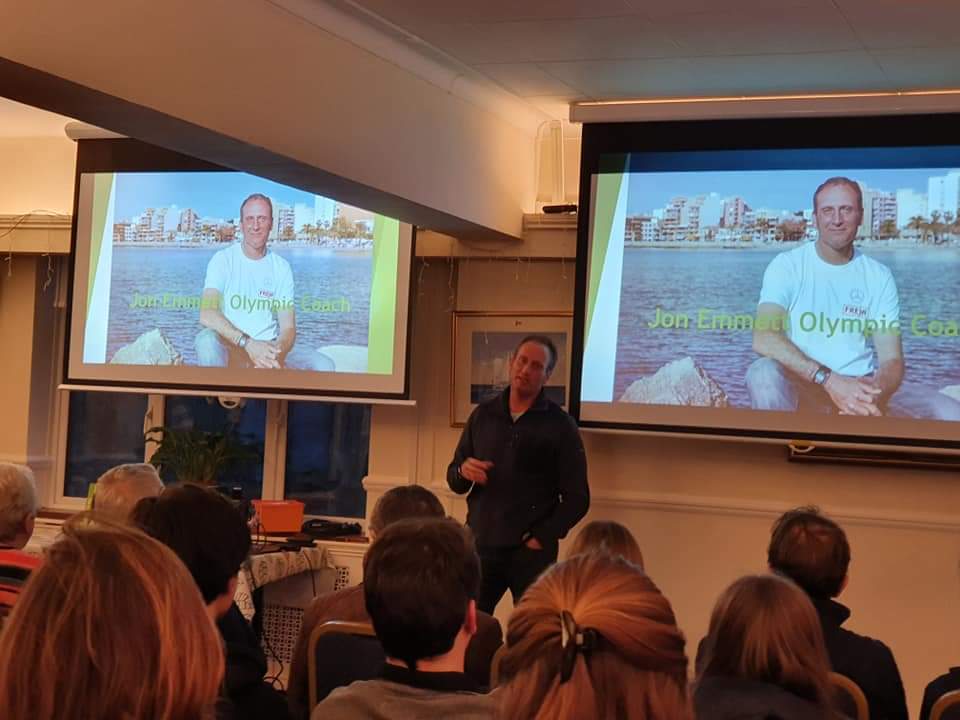 As an RYA affiliated training centre we occasionally host presentations by national squad coaches and members.
On a regular basis we run RYA shore based courses.
The Club Library is ideal for running these courses with full audio visual equipment
RYA First Aid
This course follows the same principles of a normal first aid course but is designed to focus on dealing with the kind of injuries likely to be encountered whilst sailing within 60 miles of land.
On passing the course you should have the necessary skills to provide basic first aid.
The course is run on a regular basis. Please see the training schedule for dates.
SRC VHF Radio Operator
The Short Range Certificate (SRC) is a legal requirement for anyone operating a DSC VHF radio in the marine environment. The radio is one of the most important pieces of safety equipment on your boat and is is vital to have the necessary skills to use it correctly.
You should bear inmind that if your VHF licence predates the introduction of DSC it is no longer valid if you use a DSC radio. You must take this new course and pass the test at the end.
The course is run on a regular basis. Please see the training schedule for dates.
RYA Day Skipper Theory
This 5 day course provides the basic knowledge required to navigate a boat. It covers navigation, meteorolgy, collision regulations, safety procedures, knots and other skills required to make your adventures safe.
This course is the required pre-requisite for the Day Skipper Practical which is equivalent to the International Certificate of Competence.
The course can be run as 5 consecutive days, 2.5 weekends, 8 evenings. The course is run depending on demand.
Please see the training schedule for dates.
RYA Yacht Master Theory
Taking over where the Day Skipper course finishes, Yachtmaster covers the same main subjects but in much greater detail. The scenarios covered are more complex and cover things likely to happen on extended cruising with longer passages.
This course will give you the basic knowledge to take the RYA Coastal Yachtmaster and full Yachtmaster practical exams, once you have built up the pre-requisite miles at sea.
The course is 6 days in duration and is run on demand
Training Information
Membership Fees 2021 for website.pdf

Training & Course Terms and Conditions.pdf