Medway Marathon
Saturday 6th August 2022
INVITATION TO DINGHY AND KEELBOAT SAILORS
The Medway Marathon has provided a yearly endurance challenge for over half a century.  The race is open to all classes of monohull dinghies and day keelboats with a Great Lakes Handicap.    The event will be held this year as part of the Great British Sailing Challenge.
The course runs between the Upnor in the west and Queenborough spit to the east and is in an tidal area, setting the competitor strategic problems and high levels of boat handling.  The 26 miles takes competitor through sweeping main estuary reaches of the Medway River and it's creeks with abundant birdlife. The course tests every part of the angles of sail, which doesn't give a huge advantage to any particular boat.  It is a great tactical challenge as the tide plays a big part in getting the best out of the course. Once you have tried it you will keep on coming back year after year.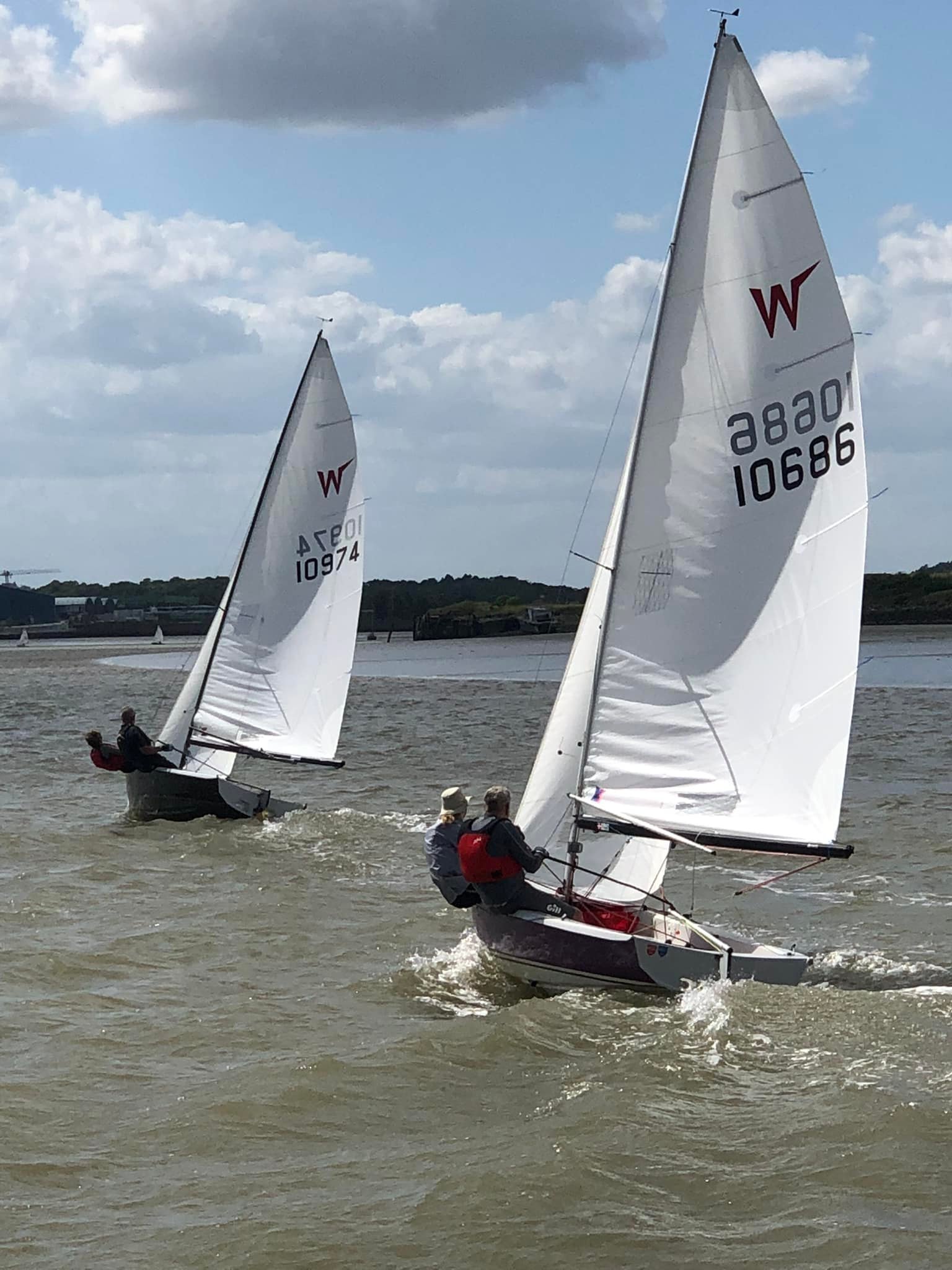 This is a long distance handicap race for monohull dinghies, International Dragons, National Sonatas and National Squibs on the tidal River Medway
No entries will be accepted from kiteboards, sailboards, multihulls or foiling boats
If you are under 23 years of age on 1st January 2022 you can take part in the half marathon
All Competitors will be required to carry a GPS tracking unit onboard as supplied by the organising authority. This is for safety and also to allow people in the clubhouse to follow the race on the big screen
Download the race documents below.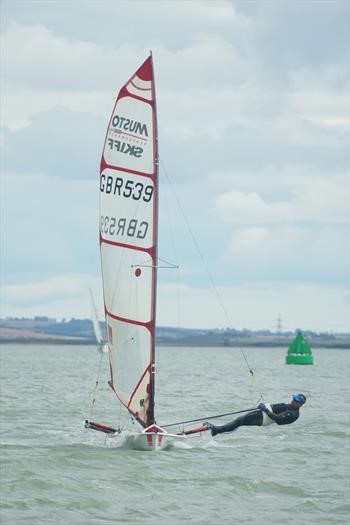 Entry for the 2022 event is now open on the Sailing Challenge web site.
If you would like a photo of your boat that was taken during the 2021 Marathon select the one you want from the link here.
If you would like to look at photos taken during the 2022 marathon take a look in the gallery usnig the link
Yachts and Yachting latest report
| | | | | |
| --- | --- | --- | --- | --- |
| Division | Great Lakes No | Warning Signal | Start Time | Class Flag |
| Class 1 & Half Marathon | 1196 – 1315 | 09:55 | 10:00 | ICF 1 |
| Class 2 | 1103 – 1195 | 10:05 | 10:10 | ICF 2 |
| Class 3 | 1102 | 10:15 | 10:20 | Wayfarer |
| Class 4 | 971 – 1101 | 10:25 | 10:30 | ICF 3 |
| Class 5 | 970 and lower | 10:35 | 10:40 | ICF 4 |
Key info
Date:Saturday 06 August 2022.
Start Times: First warning signal 9:55am.
Venue: Medway Yacht Club, Lower Upnor, Rochester, Kent. ME2 4XB.
Entries: Eligible boats may enter by completing the online entry process at  www.sailingchallenge.org/
Entries close: Thursday 04/08/22 5:00pm.
Cost: £20 double/single hander; £10 double/single hander half marathon
Great Lakes handicap. This is to be found on http://greatlakes.org.uk/ and will be adapted to include Hawk, International Dragons, National Sonatas & National Squibs.
Notice of Race and Sailing Instructions:  Will be available under the information section of this page or at www.sailingchallenge.org
Storage: Boats will be inside the secure MYC compound
Launching: All tide winch assisted slipway,
Camping: Free if you wish to arrive Friday -Contact the office on 01634-718399 to book a space.
Food: Clubhouse open Friday Evening serving a fish and chip supper(Booking is required) and Saturday from 07:30h for breakfast, plus tea/coffee with cake and bar snacks throughout the day.
Further information: Please contact the office on 01634-718399 or email office@medwayyachtclub.com
.
Results
2017

[+]

2018

[+]

2019

[+]

2021

[+]

2022

[+]
The final results can be found on the Sailwave site here