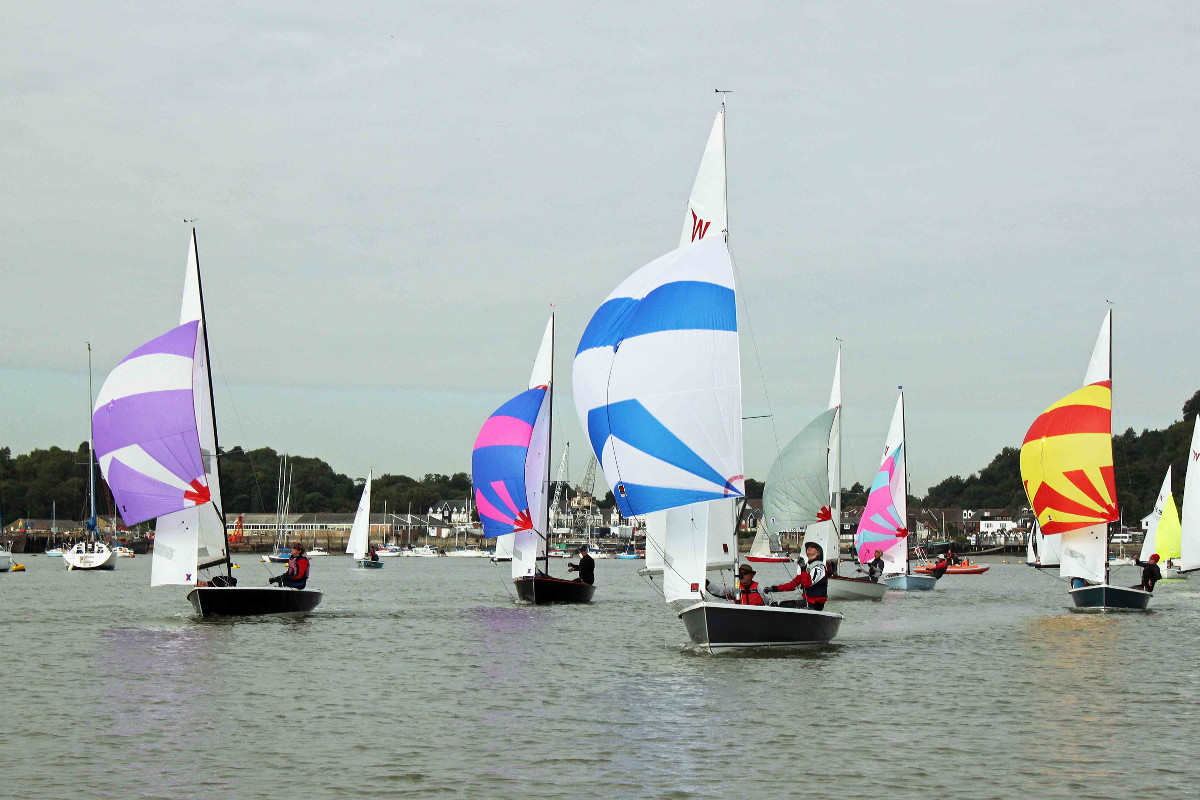 The Wayfarer is a versatile 4.83m one-design dinghy, suitable for a wide range of ages and abilities. While popular as a training boat, it also attracts top division racers, as well as being used for cruising (once famously as far as Iceland).
MYC has a large and active Wayfarer fleet – one of the largest in the country – with a full racing and social programme. We host regional and occasionally national events.
New members are always welcome. It is not necessary to be a skilled racer to join us, nor even to own a boat, since we can often provide crewing opportunities and the Club has a number of Wayfarers which are available to hire to suitably qualified members.
If you would like to know more, please contact the Class Captain or just speak to one of us at the Club – we're easy to find during the season, since our boats are mostly parked in front of the clubhouse.
For more information email the Wayfarer Class Captain
Results
2017

[+]

2018

[+]

2019

[+]

2020

[+]

2021

[+]

2022

[+]
Class Information
MYC Wayfarer Rules Addendum 2022.pdf

Wayfarer Technical information.pdf