The HOLDFAST
Keelboat Regatta
27th – 29th May 2023
The Medway Yacht Club HOLD FAST Keelboat Regatta returns on Saturday 27th to Monday 29th May 2023. 
Our regatta is a relaxed event offering three classes of handicap racing for cruisers plus one design racing for Dragons, Sonatas and Squibs. All races start and finish from committee boats in the River Medway or the Thames Estuary apart from the Squibs who will use the normal club line.
We must thank our sponsors whom with their generous support we would not be able to hold this event. This year sees our first head line sponsor with Holdfast, we welcome Holdfast to the club and look forward to many years of partnership.
This year the Regatta will incorporate the Sonata East Coast Championships.
To get in some practice before the event all competitors are welcome to join in our Friday Evening Practice race which will start at 19:00 on Friday 26th May 2023. 
It's not just fun afloat. There is a full social programme planned including live music on Saturday afternoon, Disco Party night on Saturday Evening, live music and dinner on Sunday and our Hog Roast and BBQ on Monday.
Breakfast starts at 7:30am and the club is open through to post-racing events ready for when you come ashore.
Full details of the social program are further down this page
A prizegiving will take place after racing on Monday and will lead into the Hog Roast and BBQ .
What racing is available for each class?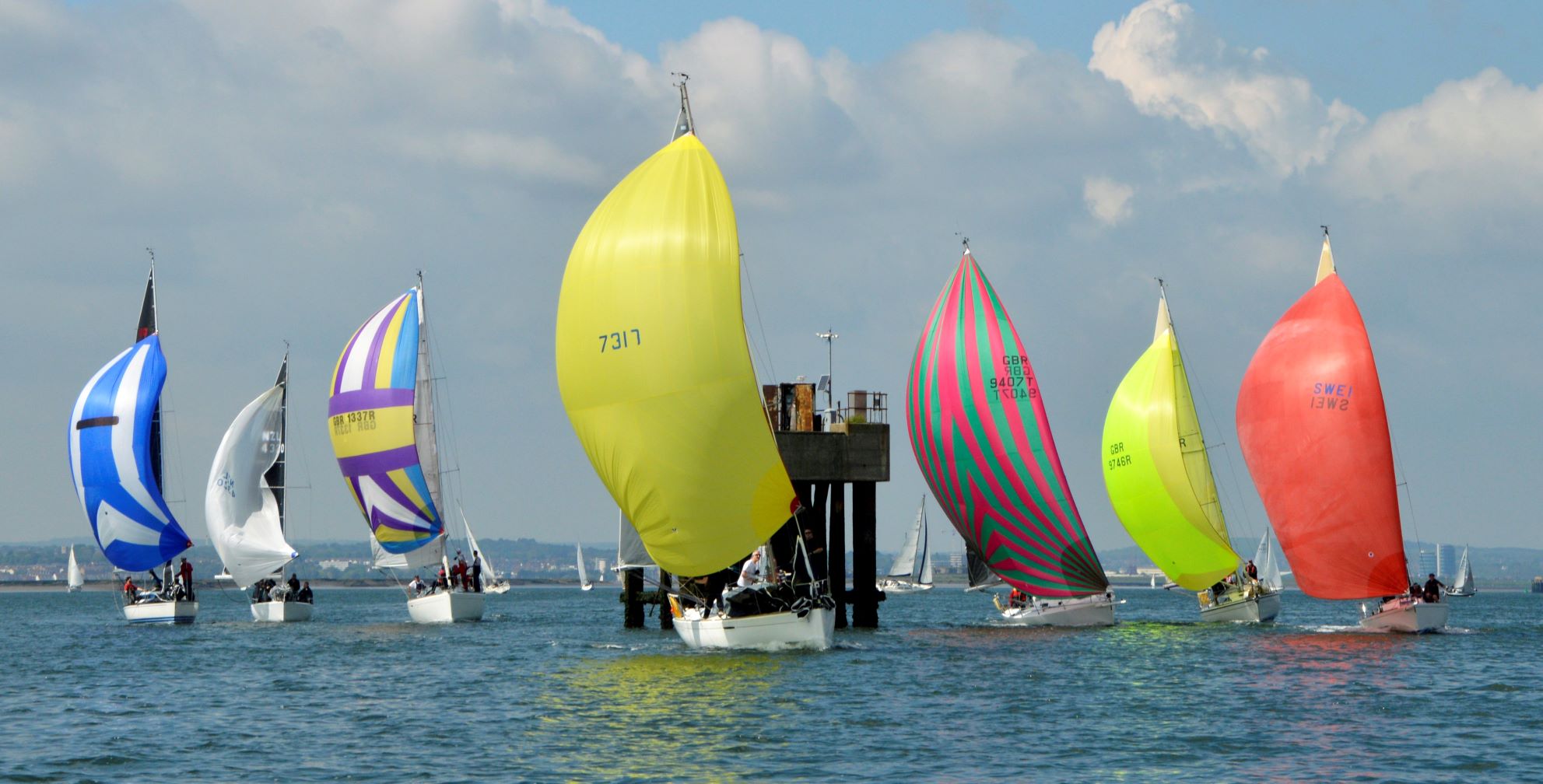 There is one class aimed at IRC racers and two classes aimed at "Cruisers". Dependant on the weather there will either be one long race each day or two shorter ones.
Class 1 is for the serious racers with IRC ratings. If you have a pure race-boat with a full crew this is the class for you.  On Saturday and Sunday you will be the first start, no earlier than 10:00, and will either have a long race or two shorter races each day taking you out into the Thames Estuary, weather permitting.
Class 2 is for the less serious racer, aimed at the "Cruiser-Racer" YTC/NHC ratings. The races for this class will start ten minutes after Class 1 and still go out into the Estuary but will be shorter than Class 1, aiming to finish at about the same time.
Class 3, the "White Sails"  YTC/NHC Class, is for the infrequent racer and pure cruisers. The races will start 10 minutes behind Class 2 and, in line with the more relaxed nature of the racing, the courses will be shorter and less complex than the other classes. In addition Class 3 will race for the "Medway Challenge" trophy on the Sunday. This is a one- off race so if you cannot find the time to take part in the whole event you can just join in on Sunday. 
The Squib class will have one or two races each day being run from the club line. The first race will start each day no earlier than 10:30 and when there are two races a day the second one will start no earlier than 13:30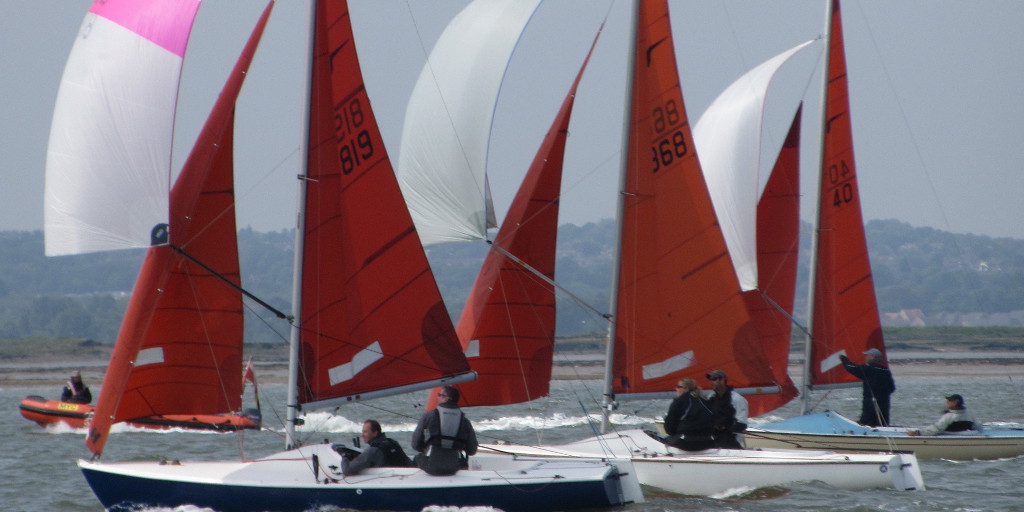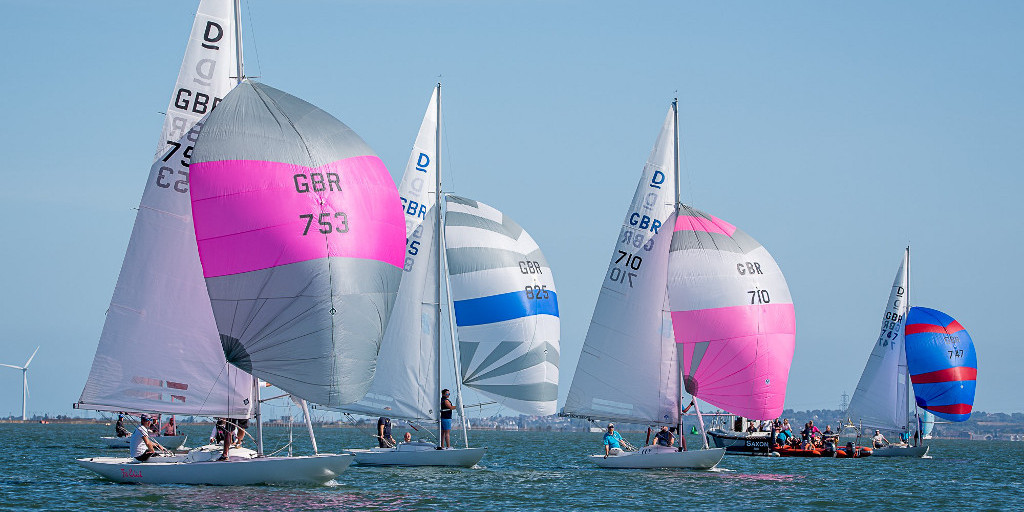 The Dragon one design class will race up to four Windward Leeward races on the Saturday & Sunday with a long race on Monday. The first start at 10 minutes after the White Sails Cruiser Class. 
The Sonata Class will be using the Regatta to decide their East Coast Championship for 2023. The racing will be a mixture of short windward leeward and longer round the cans races.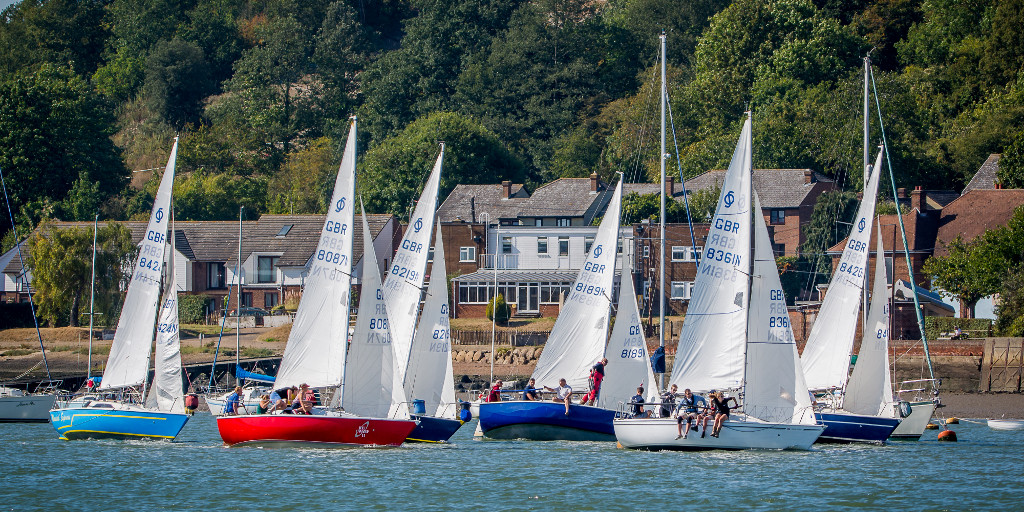 . Social Events
For the early birds there will be the normal Practice Race on Friday Evening followed by 'Après Sail'.
Galley & Bar
Our Galley Restaurant and Dragon Bar will be open throughout the event, serving a variety of snacks and main meals from local suppliers. Everyone welcome on Sunday as we open our doors to the public during the day only. 
Breakfast & Packed Lunches
On Saturday and Sunday the Galley will open at 7:30am serving breakfast to the racers. Packed lunches are also available to take with you.
Friday Evening Practice Race
After our practice race, our wonderful Galley team will be serving our famous Fish and Chips or Curry. 
Dresscode: Casual
Saturday Evening Regatta Party from 4.30pm
Our wonderful Jazz band will play from 4.30pm followed by music from our DJ, so you can dance till late.
Dress Code: Casual
Sunday Regatta Dinner from 7pm
Our more formal evening, with music from soloist Josh Hassell (check out his songs here Home | Josh Hassell). Enjoy a 3 course meal whilst listening to Josh bringing you a selection of ballards. 
Dress Code: Smart Casual
Monday – Prize Giving and Hog Roast 
After prize giving we welcome everyone to stay and enjoy our end of Regatta Hog Roast & Barbeque.
Our Sponsors
We are grateful to our sponsors, with our Title sponsor being Holdfast for 2023,  without whom the Regatta would not run so smoothly. If you wish to sponsor this years event please contact Ian Farlane our Club Manager at manager@medwayyachtclub.com
Results
2021

[+]

2022

[+]