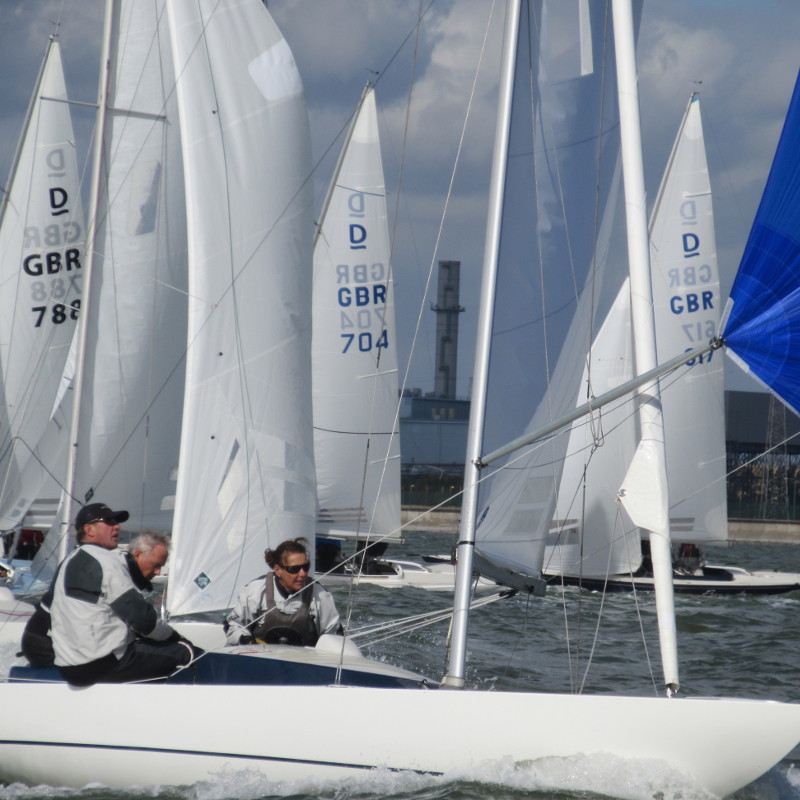 The Dragon appeals to a broad range of sportsmen/women. Some current sailors have come from other team sports like rugby which also rely on teamwork to do well.
Three or four crew are usual but it is possible to race the boat two up. This means that two experienced racers can invite relative novices to join them. Unlike many dinghies which favour lightweight sailors the Dragon can accommodate heavier ones. Some competitions do have an upper combined weight limit of 285 kg though and it is an advantage to be as heavy as this.
Although designed in 1929 the boat has been modernised and made easier to sail. Older boats with winches are still competitive though.
The Class races every Saturday afternoon and there are opportunities to join one of the regular eight boats on the start line.
For more information email the Dragon Class Captain
How to care for your Dragon
MYC has various options for keeping your Dragon in tip top racing condition.
No matter how good the antifouling on your boat you will need to scrub at least fortnightly. You can use the scrubbing trolley and do it yourself on a Saturday morning before racing.
If you do not have the time to do it yourself the club staff can clean your boat for you ready for racing on Saturday.
The deluxe option is to "dry sail" your boat. Where club staff take your boat out of the water on Monday and relaunch it on Friday.
Results
2017

[+]

2018

[+]

2019

[+]

2021

[+]