If you want to sail a high performance singlehanded one design dinghy then the Musto Skiff is for you.. Internationally supported, it attracts fleets in excess of 100 boats at its World Championships and in excess of 80 for the UK National Championships. You need to be an agile and experienced sailor to sail one. This means the class is one of the most pro-active when it comes to training and helping new sailors in the class, developing them into champions.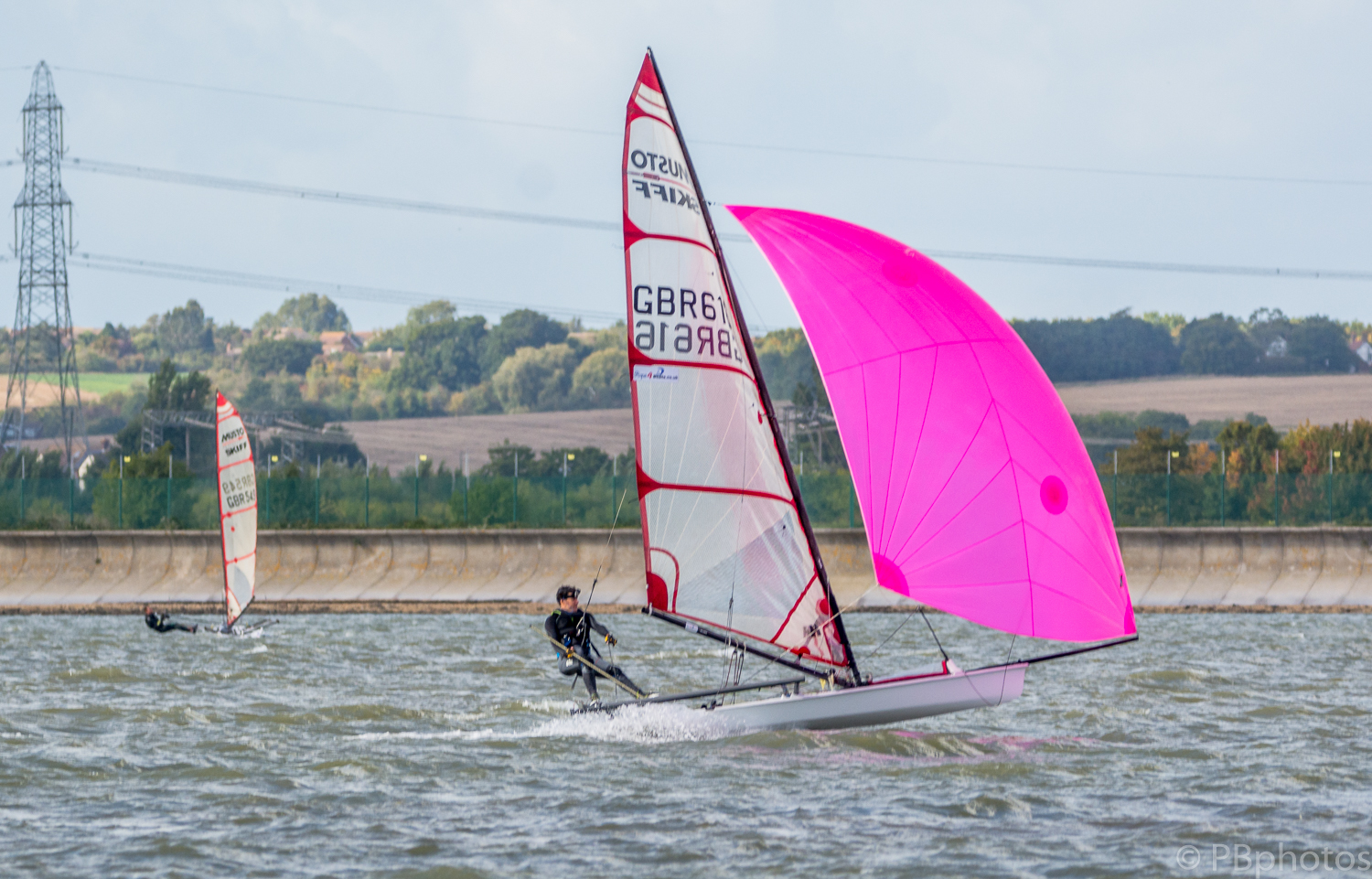 The Musto Skiff is the ultimate singlehanded challenge with its trapeze and asymmetric kite. With the right technique you can master it, even though it can be a handful. We have sailors from 16-70 actively sailing in the fleet. For more detail visit www.mustoskiff.com
MYC has a new fleet which includes some of the most consistent Musto sailors on the planet. We have numerous World, European and National Championship top 5 placings over the last 20 years. Come to the club and try the boat and join one of the most exciting fleets there is.
If you would like more information contact the Class Captain or ask one of us when you see us in the dinghy park. It's a great group, so come and give it a go!