With one design fleets for the Wayfarer and Olympic Laser dinghies as well as a handicap fleet for those that fancy something a little different, Medway Yacht club welcomes all dinghy sailors. Racing takes place every Saturday afternoon during the Summer months.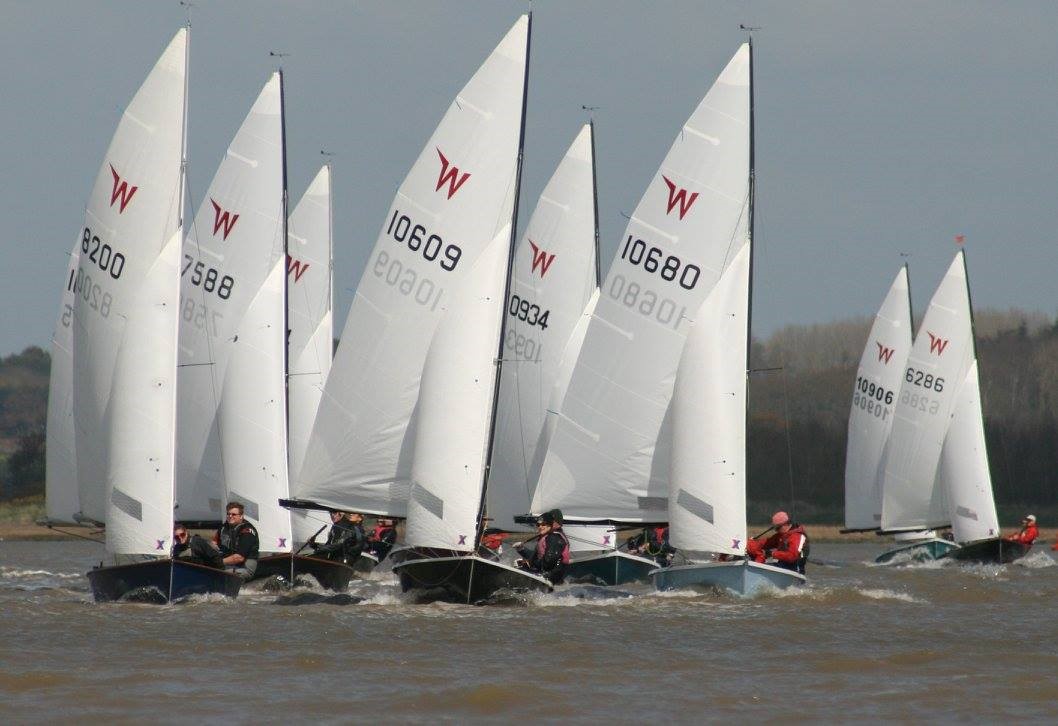 The Wayfarer fleet is one of the largest and most active fleets in the country, often winning the Club trophy at the Championships. Wayfarers are ideally suited to the river sailing conditions.
The Laser fleet has grown out of our highly successful Youth Sailing program. Adults are welcome to join the class and see how you do against the best of Medway Youth.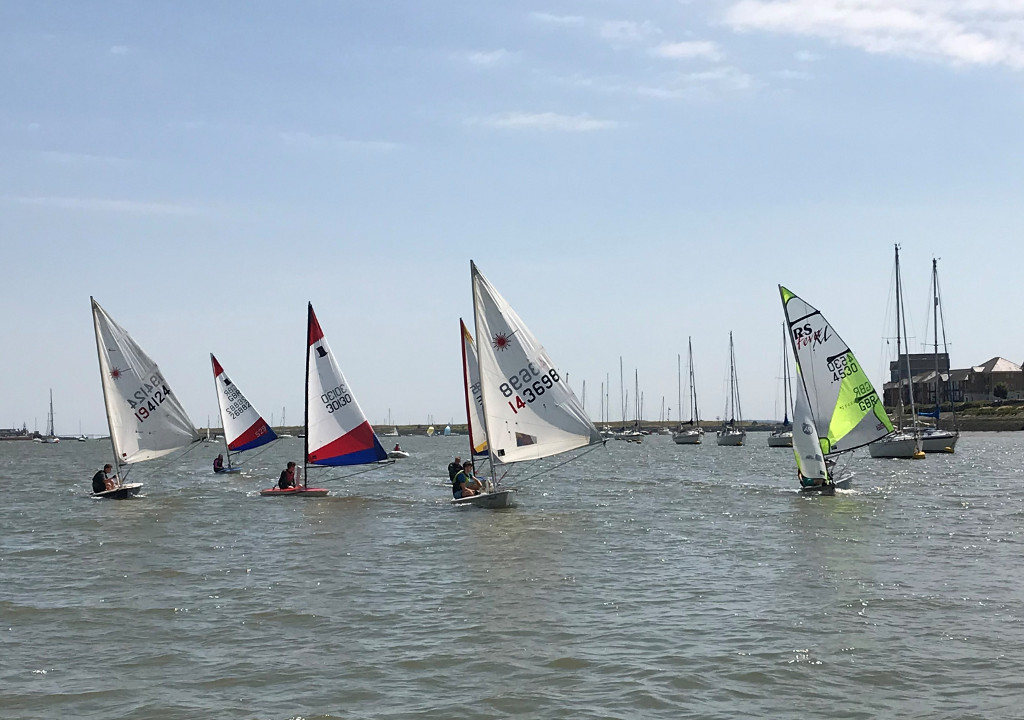 The handicap fleet is based around the club's own mixed fleet of boats owned and maintained by the club staff and available to hire by members. Of course we welcome anyone with their own boat. Boats sailed range from Toppers to the latest high performance skiffs.
Central to the club's plans for the future is our cadet section, catering for youngsters from the age of 8 to 18. Training starts with taster sessions in Optibats before progressing to Optimists, Toppers and culminating in the Laser Squad which trains throughout the year and races with adults on Saturday afternoons in the sailing season.
For those that prefer to race with a friend we have RS Fevas, 420s and 3000s available for two person racing.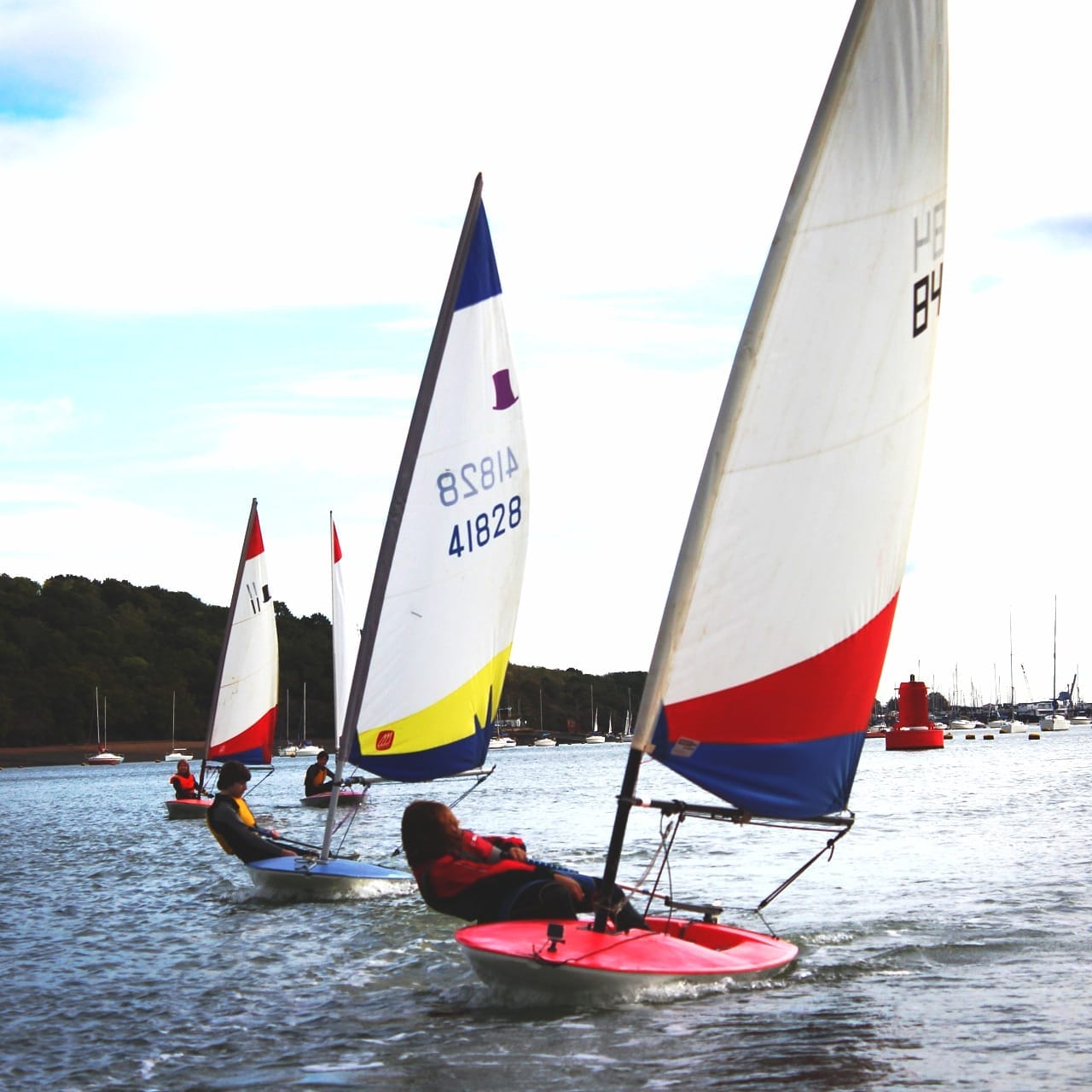 YThe Musto Skiff class is an exciting new addition to the club. These high performance singlehanders with trapeze and asymmetic spinnaker are a perfect source of an adrenaline rush for the fit and agile.
Explore our classes below for more information on our one design fleets and youth racing by our cadet section.