Welcome to our sailing club!
We are a community of passionate sailors who come together to share our love for the sport, the open water and the history of the River Medway. At our club, we place a strong emphasis on youth sailing, racing and cruising, offering a range of programs and opportunities for sailors of all ages and abilities to develop their skills and pursue their passions, all based from our wonderful location in the sun at Upnor.
For the young sailors in our club, we offer a dynamic and engaging RYA youth sailing program, designed to introduce them to the sport and provide them with the foundation they need to grow and thrive as sailors. Our experienced coaches and instructors work with each child to help them build confidence, develop their skills and discover their love for sailing.
For those who are looking to race, our club is home to a thriving racing community. Our races are open to sailors of all skill levels, and we offer a variety of events and series throughout the year, including one-design, handicap and team racing. Whether you are a seasoned competitor or just starting out, there is something for everyone at our club.
For those who prefer to cruise, we offer a range of opportunities for exploring the waterways and discovering new destinations. Our Cruiser Club is open to sailors of all abilities, and we encourage participants to join together to share their love for sailing and the open water. Whether you are looking for a day out, a relaxing weekend getaway or an extended adventure, there is something for everyone at our club.
In conclusion, we are a dynamic and inclusive sailing club, dedicated to supporting sailors of all ages and abilities as they pursue their passions for sailing, whether that is racing or cruising. Whether you are a seasoned sailor or just starting out, we invite you to join us and become a part of our vibrant and welcoming community.
With the
4raBet app download
, the thrilling world of sports betting and online casino games becomes accessible on your mobile device. Designed for both iOS and Android, the 4raBet app ensures a high-quality betting experience, offering a wealth of features to keep you engaged. From diverse sports betting markets and live betting opportunities to a multitude of casino games, the 4raBet app has it all. The app also allows users to deposit and withdraw funds, avail promotions, and access customer support, truly encapsulating a comprehensive betting experience in the palm of your hands.
1xBet, a global leader in the online betting industry, has made its mark in India.
1xBet India
offers one of the most comprehensive sportsbooks, covering everything from cricket and football to eSports and virtual sports. The platform's user-friendly interface, along with its competitive odds and vast betting markets, has won it a large user base in India. The platform also takes security seriously, offering secure payment options and implementing rigorous measures to protect user data. With its extensive offerings and commitment to user satisfaction, 1xBet continues to dominate the Indian betting market.
The legality of online gambling in India is a complex issue due to the country's vast and varied legislative landscape. Gambling regulations in India are largely left up to individual states. While states like Goa and Sikkim have legalized certain forms of gambling, others have more restrictive laws. Is
Online Gambling
Legal In India? As for online gambling, there's no specific law at the national level that prohibits Indians from betting on offshore gambling websites. As a result, many foreign-based online casinos and betting platforms accept players from India. However, it's always advisable for players to check the regulations in their specific states and choose licensed, reputable online gambling platforms.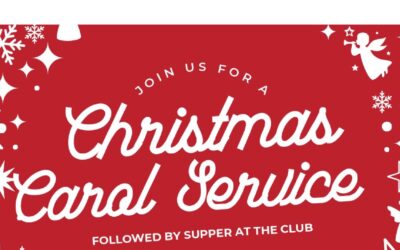 Medway Yacht Club Carol Service 15th December 2023 beginning at 7 pm Location: St Philip and St James Church, Upnor.   Order of Service Welcome – The Rev'd Nicholas Cooper, Vicar of St Philip and St James Church, Upnor Introduction, Prayer and Lord's Prayer led by The...
read more