A few days of warm sunny weather has been perfect for getting on the water and we very much hope that those still to launch have been able to make progress with boat maintenance.
Cruiser Class Spring racing starts on Sunday 30th April and Saturday In-river racing starts on the 22nd April.  Racing documents are available on the club website. Please remember to complete your race declaration and return to the office before your first race to ensure you get a result!
Saturday Galley opening hours are 09:00 to 20:00 and Bar opening hours are 12:00 to 23:00.
Sunday Galley opening hours are 09:00 to 16:00 and Bar opening hours are 12:00 to 19:00
 NEW WAYS OF GETTING ON THE WATER THIS SEASON
We all know the joy and stimulation that a day on the water can bring but there are members without boats who are keen to have new experiences and we have new members who want to develop their skills.
SATURDAY MORNINGS
We are introducing opportunities for inexperienced sailors to crew on Dragons, Sonatas, Squibs and Wayfarers.
Each class is taking it in turns to support training.  Be ready to go on the water at 10:00 on the following dates:
Wayfarers ~ 9th September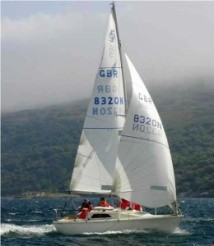 Sonatas ~ 12th August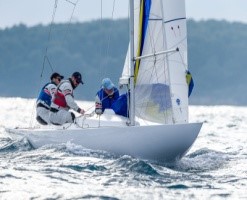 Dragons ~ 9th September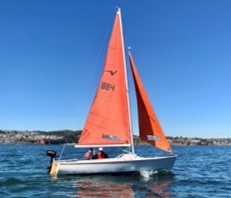 Squibs (Cruising) ~ 23rd September
Please contact the office to let them know you will be there or for more information!
Zests – if you would like to learn to sail in one of our zests, please let the office know and we will arrange this.
SUNDAY MORNINGS
YOUTH SAILING
for our younger members to come and have some fun, gain confidence on the water, learn how to sail and to make some new friends.
Come and join us for our Autumn dates:
10th, 17th and 24th September, 1st, 8th, 15th and 22nd October
Start time 10:00
Parents or grandparents must be on site for the duration of the event and are very much encouraged to support on and off the water.
If the weather is not perfect for sailing, we have alternative activities.
CRUISERS ON THE PONTOON
Cruiser owners will be on hand to take members out to gain more experience on the following dates:
6th August – Be ready to cast off at 10:00
Please contact the office to let them know you will be there or for more information!
SUNDAY AFTERNOONS
Wayfarer cruising – more information to follow
YOUR HELP IS NEEDED
To get these initiatives started we need your help:
Saturday mornings:
Safety cover on the Wayfarer days – 5th August and 7th October
Teaching sailing in the Zests – calling out to all those with Dinghy Instructor qualifications – please contact the office.
Sunday mornings:
Members with good sailing experience to lead the sailing (under the guidance of a Dinghy Instructor).
Helms and Crew for the Ribs.
Shore assistants to rig Toppers and Zests, help launch and recover from the hard or pontoon.
Once we have numbers a rota will be set up.
Please contact the office to let them know how you can help!
We hope that in due course the Youth Sailing will be led by parents and grandparents. However, if you learnt to sail as a youngster in a dinghy or a yacht, please consider if you have some time to come along and help set up this much needed Youth Group. They could well become top class crews, future champions or even Flag Officers!