7 Sonatas took advantage of the long Jubilee Bank Holiday weekend to compete in the Eastern Area Championships running alongside the Medway Regatta.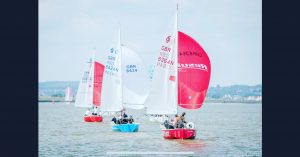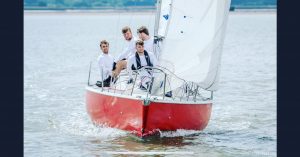 Thursday morning dawned and boats made their way down river to the race area. The forecast was giving a westerly 2-3 set to build later on in the day. Class one and cruisers were off out into the estuary with Sonatas left in the hands of the committee boat for windward / leeward racing.
Foul tide beats led to some tactical moves and close racing from all in the fleet, a few pile ups at the pin end and certainly a memorable one at the leeward mark! After 2 windward / leeward races a round the cans course was displayed on the committee boat. The breeze was building, sun was shining, conditions pretty perfect! A fun race with A few boats playing chicken as who would go shallower to get out of the strong foul the tide! At the end of Thursday results were White Noise, BD2, Screwloose 1, 2, 3 respectively.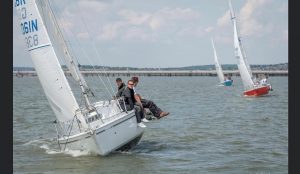 Fridays wind as forecast was a bit stronger and the fleet had 4 W/l races. More close racing, pin end pile ups and close mark roundings led to a great day of racing. 
All in all It was a fantastic 2 days racing, a good warm up for the Nationals in August. Thanks to MYC for hosting and we look forward to next year.