Zest fest intros for the youth.
The sun shone and made the new club fleet of RS Zests shine brightly! First time the whole fleet have been out, and the youth tested out the boats brilliantly. This involved single-handed sailing with a tricky gusty North Easterly. Everyone rose to the challenge. After a short pit stop ashore, the boats were launched again for a joy sail (and intentional capsize) with an instructor aboard too. Youth and water it seems to make for a joyful mix! Meanwhile the optimist and laser 4.7, whilst initially being set boat skill challenges in the tricky wind conditions, then did some mini races to test out their discoveries. Big thanks to the parent helpers and volunteer instructors Kerry and Rosie.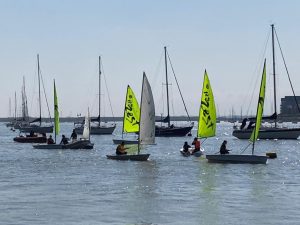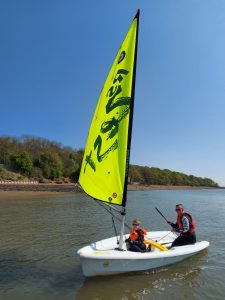 Bank holiday buddies is next week (Sunday 1st May) for youth members to bring a friend to training. Training starts at 9am. More Zest sailing but this time it will be set up as a double hander. Get your friends to complete a booking form to confirm their spot by Friday 29th. Booking forms from the club office.