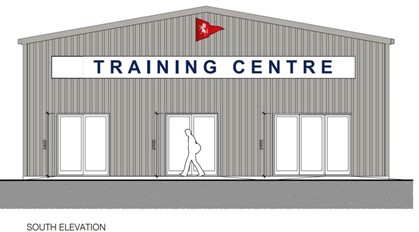 Introducing newcomers to the joys of life on the water is the future of any club. By having a dedicated training centre Medway Yacht Club will be in prime position to increase membership in the future
By having a state of the art training centre we will be able to offer flexible training to people of all abilities and ages.
By having open plan space under cover training briefings and debriefings can be held whatever the weather.
Our Chief Instructor and Training Principal will be able to manage all the training courses and sessions without having to be outside making winter training more pleasant for all.
Above the training centre will be the new changing rooms. These will be designed to ensure full compliance with the latest safeguarding regulations.
As the building will be fully insulated and heated, you will be able to get changed and have a shower in comfort and privacy.
The final layout of the changing rooms is still to be finalised so the plan.
Should you have any questions can be emailed to development@medwayyachtclub.com