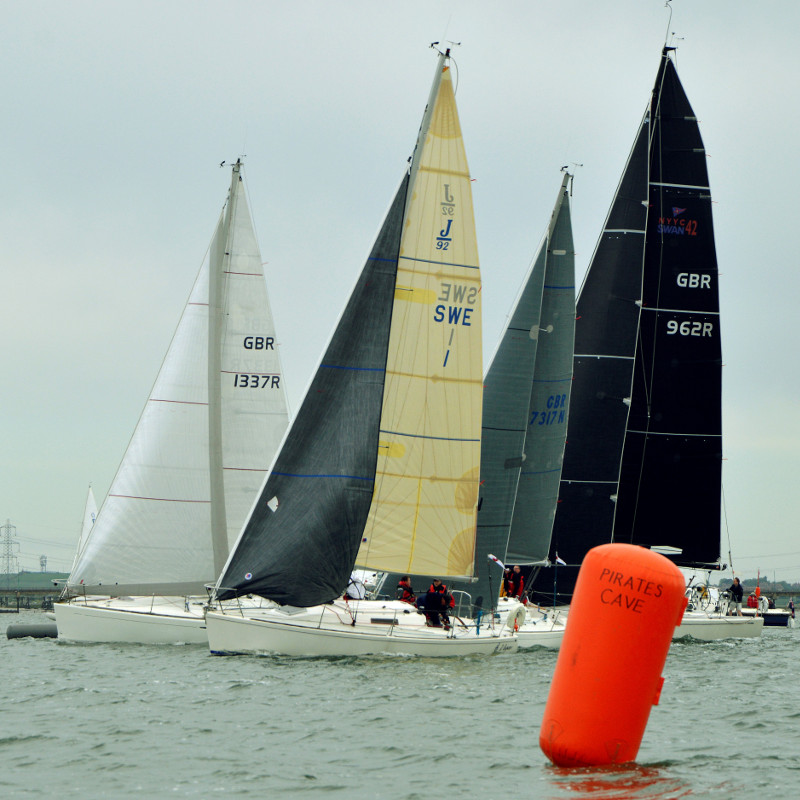 We run three classes of racing catering for the out and out racers with RORC IRC rated boats as well as the less serious racers and cruisers using the RYA NHC handicap system.
Class 1 is for boats with IRC ratings. This is a very competitive class where some serious racing machines do battle using the RORC IRC rating system to rate each boat.
Class 2 is for the less serious racer and is aimed at the Cruiser / Racer and uses the RYA NHC handicap system.
Class 3 is for those people who want to try racing but without the crash bang wallop of the serious racers. This is for white sails only, i.e. No spinnaker, and is aimed at people with boats more in the cruising vein.
Should numbers and the spread of ratings require it, each of the above sections can be sub divided so that everyone gets a decent length race.
For more information email the Cruiser Racing Class Captain
Racing Season
Our racing season is from April to November and includes:
Spring Series – short series with committee boat starts
During the summer months we have a series of one day 'Trophy Races'
Medway Keel boat Regatta
Autumn Series – short series with committee boat starts.
We end the year with this ever popular series – the biggest and best series on the East Coast in our opinion!
Wednesday Evening Series.
During the long summer evenings we hold an informal "Allcomers" race series staring at 19:00 every Wednesday. A great excuse for a light hearted race to wind down after work followed by a meal and a drink in the clubhouse.
Results
2017

[+]

2018

[+]

2019

[+]

2020

[+]

2021

[+]
Class Information
Cruiser Class Sailing Instructions.pdf

Cruiser-Class-Race-Schedule.pdf

Cruiser-Course-Sheet 2022.pdf

Cruiser-Race-Entry-Form.pdf

Name of the River Challenge Declaration.pdf

Name the River Challenge Sailing Instructions.pdf