Highlights from the Chief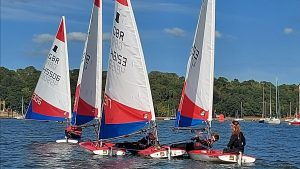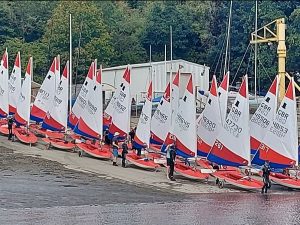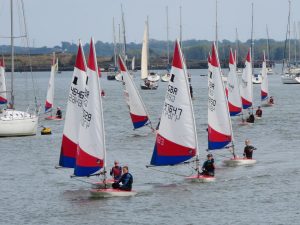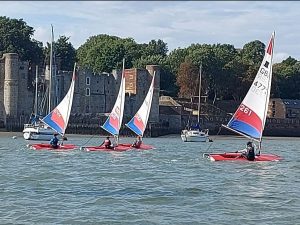 A big influx of topper youth were spotted at the club last week! It is great having so many communications with two youth classes (topper and optimist) and the club being able to support youth class events at MYC. On Saturday the International Topper Class Association (ITCA) had one of their London and the South East Selection Training events at Medway. The club had 27 young sailors from across the region taking part, some hoping to be chosen for the autumn and winter class regional squad training. Sunday ITCA had the first of their 'Autumn Traveller' series which was 4 races over the day. Due to the weather conditions all were raced in Upnor to Chatham Reach and 29 sailors were battling for position. Upnor Castle in the background was a great backdrop.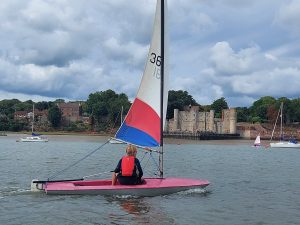 In amongst all of this it was a pleasure to offer some prior training to the upcoming MYC youth, 2 of which took up the offer for some introduction to race training earlier in the week. It is a big step to get in amongst sailors of the next level and sailors at a level to be picked for a youth squad. Both Kate and Isobel did brilliantly on the Saturday and Sunday making the most of the opportunity. It was a mix of fun, challenge, learning shedloads, and giving things a go. Massive well done. The club had several volunteers on the day helping run the racing for ITCA, thanks from the club to Philip, Catherine, Hugh, Richard, Nat, Andrew, Andrew's parents, Brian, Andrea plus 4 MYC guests who supported the event happening.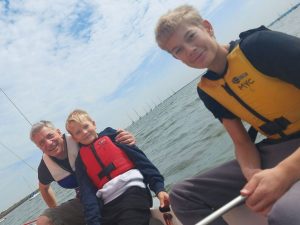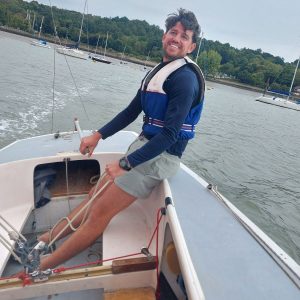 RYA Dinghy Instructor, First Aid and SRC Marine Radio courses.
These upcoming RYA courses have places remaining.
RYA First Aid, 9th October.
RYA SRC Marine Radio and Exam, 15th October.
RYA Dinghy Instructor, 24-28th October.
Open to members and guests.
For more information and to book onto any of these courses go to SmartClub