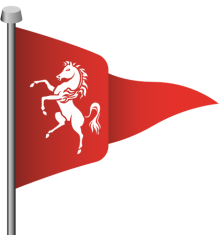 We have a new Beachmaster this year who has been putting in a lot of time and effort identifying all the tenders/inflatables on the beach. There are almost certainly a number of boats which have been abandoned so she has been trying hard to identify every boat and ensure it is paid for and displaying 2021 sticker. Below is a link to photographs of all tenders/inflatables which don't have 2021 stickers attached.
There are a number of you who have paid for parking but not collected your parking sticker – we have emailed all such people and your sticker awaits you in the office. Please come and collect your sticker as soon as possible to ensure the Beachmaster can identify your boat.
If you have been keeping a tender on the beach but  haven't paid for parking (i.e. it isn't on your January invoice), please check the photos in the link below. If you identify one of these tenders as belonging to you, please email the Beachmaster – beachmaster@medwayyachtclub.com – to let her know. These boats will also be shared with all members via the newsletter, but once the Beachmaster has allowed time for members to respond, she will be disposing of all unclaimed boats.