The Montgomery Race is next Sunday 18th July, start time is 10 o'clock anywhere between buoy 31 and the Club House . NB it's not a race at all, but a cruise in company, engines can be used as much as you like. Listen out on Channel 72 for transmissions from Muskrat Ramble
The general idea is to sail down river and round the wreck of the SS Montgomery, leaving to port, and finish in the Stangate Creek, between the red and green buoys, followed by an after race social raft-up.
(For more information about the Montgomery wreck which lies off Sheerness in the Thames Estuary see the recent NOTICE TO MARINERS : https://www.peelports.com/media/vnyliakd/ntom-no-26-of-2021-wreck-of-the-ss-richard-montgomery-prohibited-area.pdf.
For information about commercial shipping heading in and out of the Medway, listen out on Medway VTS Channel 74)
Other News
Last Weekend 6 boats ventured downriver to Queenborough and spent a very enjoyable evening in the Queen Philippa. This is an ideal weekend away for those new to cruising and also for those who just fancy a short weekend trip. Contact the Cruiser Class Captains for more information about next month's trip.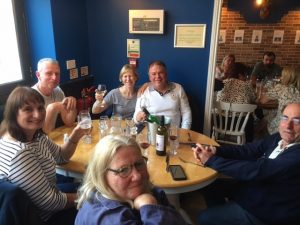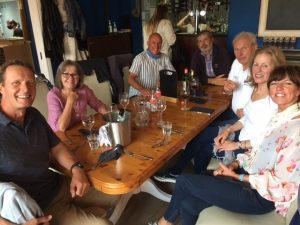 There are now two cruises to the East Coast one leaving on the 26th July
The other leaving on the first of August
For details of either cruise contact the cruiser class captains on cruisers@medwayyachtclub.com
I am sure that both groups will meet up at sometime.
John and Bob