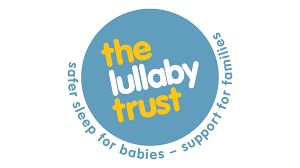 The Family would like to thank all those members that remembered Roger by donating to The Lullaby Trust, £1,282.50 was raised in his memory.
Roger was born on 10th October 1938 in Longley Road Rochester to parents Loui and Mark Bishop.
In January 1954 Roger joined the gas board as an apprentice fitter.
It was at a time when he should have been going up to full "mans" wage when was called up to do his National Service – something which he was most aggrieved about, he was one of the last intake.
Instead he earned £521.10p in two years.
During his national service Roger and Rita became friends with Jan and Campbell Duff; thanks to a chance meeting between Rita and Jan, they discovered that their husbands were both serving at Brompton Barracks. Despite the difference in rank between Roger and Campbell, they became firm friends and have remained so for over 60 years.
Roger had a natural aptitude for computers and radio technology, something that he enjoyed for most of his life.
Most days he could be found on his computer, working on sailing race programmes, or helping us fix excel spreadsheets that we could not work out ourselves.
He worked for the gas board until the mid eighties when he took early retirement. After a year or two, not one to sit around, as Rita was still working he took on a job with the NHS within the department that adjusted wheelchairs, some of this work was for people with long-term health and mobility issues.
He retired again at 65, this time for good!
Roger was a keen and competitive sailor, he sailed during the winter at Blue Circle Sailing Club, and during the season he would sail with David Kite at national championships up and down the country.
He was a founder member along with Gordon May and David Kite of SEGAS sailing club
When he moved to Upnor in 1985 he became a member of Medway Yacht club and thinking that his racing days were over he brought a small Cruiser, however it soon became apparent that this was not going to work (not enough space)  so he brought something bigger.
Roger and Rita enjoyed holidays and some great weekends on the boat with friends and family, sailing on the east coast and the continent.
Up until his knees would not allow him to do so, he also sailed each Saturday with Paul in their Squib (19ft keel boat), they both enjoyed this, but some weekends it was hard to tell!
In his later life he was an active member of Medway Yacht club, serving on committees, he could be found most winters heading up the hauling out programme, until he persuaded the club to invest in a travel hoist to make this operation much easier and an easily accessible all year round; helping as beach master and in the race box on Wednesday evenings and at the weekends.
After some persuasion (both times) he served two terms as commodore.
When he was not involved with the yacht club so much, Roger enjoyed his trips to France to visit Rob, Claire and his new mate Colin the dog. Nothing he enjoyed more than good red wine and a game for boule whilst on a picnic in the country