This year's event begins on Sunday 28th July and runs until Friday 2nd August 2
019
The event is open to MYC cadets, cadets from other RYA clubs and guests of MYC cadets. Attendees who wish to camp on site must be over the age of 12 as of 1st Jan 2019. Please get any boat hire requests in quickly!
The entry fee this year is £215. It continues to represents fantastic value for money as always with three meals a day, all sailing and evening activities and a hoodie/sweatshirt included in the price.
Please note that breakfast and lunch on the first day, Sunday (28/7), are not included; although the Club galley will be open as usual on this day. There will be a Barbecue on the Sunday evening. Friends and family are invited to attend and there will be a nominal charge for food for non regatta attendees; a great chance to say goodnight to your son /daughter and check that he/she is early to bed with a good book to read.. Some chance!
The Friday evening Presentation Dinner is also included in the entry fee for the cadets attending the week's regatta. The application form will be available shortly for other family members to purchase tickets and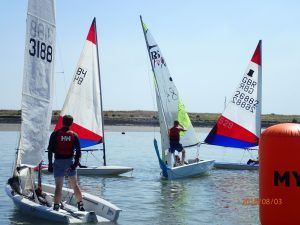 reserve tables.
This event is only possible thanks to the time given generously by parents of Cadets and other members of the club. Parents, etc, can you please let the organisers know by email (cadetweek@medwayyachtclub.com) which days you are available to help, either afloat with safety boat duties or shore side with breakfast, lunch, evening and night duties. A first draft duty rota will be issued soon, so it may be better to volunteer for what you want to do early!!
Please note – All entry forms and payments must be complete by Wednesday 12th June 2019!!
1/7/19 – Entry is now closed
NOTICE OF RACE:-
SAILING INSTRUCTIONS:-
ENTRY FORM:-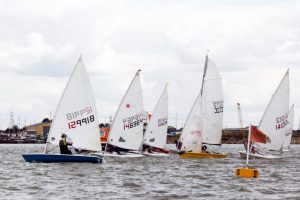 ENTRY IS CLOSED
BOAT HIRE:-
ENTRY IS CLOSED
Looking forward to seeing you all there!! 🙂
The Cadet Week Team – email cadetweek@medwayyachtclub.com