Marine Radio Short Range Certificate
A course for anyone who uses a fixed or handheld marine VHF radio.
A radio is an important piece of safety equipment on board and it is vital  to understand the correct procedures.
The Short Range Certificate is the minimum qualification required by law to control the operation of VHF and VHF Digital Selective Calling (DSC) equipment on any British flagged vessel voluntarily fitted with a radio either fixed or hand held.
Duration:        Day Course
Date:              Saturday 15th April
Time:              09:00 – 18:00
Location:        Medway Yacht Club – Library
Price:
Members:      £55           Non Members     £75
Additional fee payable on the day for RYA Certificate £60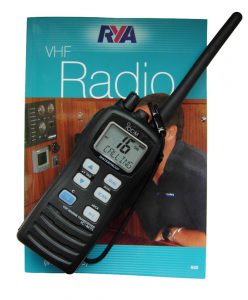 Instructor:      John Gore
Refreshments not included the Galley will be available for you to purchase food and beverages.
Payment due at the time of booking
Book via the office 01634 718 399 office@medwayyachtclub.com