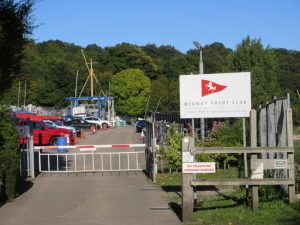 Access to the club may be disrupted during the period of 6th – 27th October.
Ground works for the installation of a new gas main are taking place. 
During this  period the entrance road will be periodically obstructed by plant and machinery, and, when the trench is dug across our access road it will be closed for a short period of time.  So far any obstructions have not lasted very long.
Works are taking place at a considerable pace, we will do our utmost to ensure members are informed of closures.  New details will be posted on the website on a daily basis; for the very latest, to the second, information please call the office 01634 718399
Update – 05/11/15 – The barriers in the road leading up to the club will be taken down next week.