The band of the Household Cavalry Beats the Retreat at Medway Yacht Club (MYC) in aid of Help for Heroes charity and raises over £2,500
On Saturday 19 September 2015 the band of the Household Cavalry resplendent in their instantly recognisable uniforms and headdress were the honoured guests of the Medway Yacht Club based at Upnor on the River Medway where they performed the ceremony of Beating the Retreat that dates back to the 1690's.
Originally the beating of the drum was used to order troops to break off fighting and withdraw to the safety of camp as darkness fell, later it signalled the closing of the camp gates at the end of the day and called troops back to base for the night. On Saturday evening it was a spectacular evening military concert including traditional military music and a selection of beautifully arranged modern pieces including a James Bond inspired section. The ceremony concluded in traditional style with the lowering of MYC's colours (flags) at sunset.
The event, that was so popular with MYC members that whilst 108 members sat down to a formal after concert dinner another 80 members had to eat outside, was organised by club member Tony his son Lance Corporal Anthony gave an outstanding saxophone solo as part of the concert.
Before the ceremony began the saluting officer Lieutenant Colonel Steve Lumley Royal Engineers inspected a guard of honour formed by the 4th Gillingham Sea Scouts who are members and undertake sail training at MYC.
Commodore of MYC Mrs Benita Woolley commented that MYC was delighted to be able to put on such a spectacular event in aid of such a worthwhile charity and thanked all the sponsors.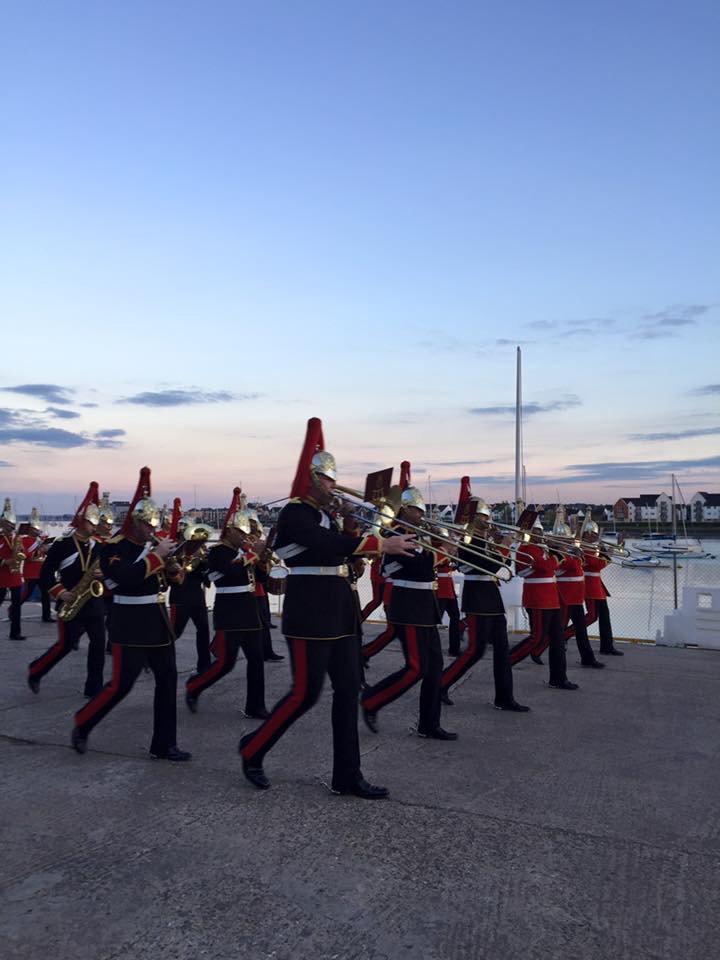 Event sponsors:
Sparshatts of Kent
Craft Insure
Pirates Cave chandlery
Advanced vehicle alarms
Glosrose group
Allbit plumbing